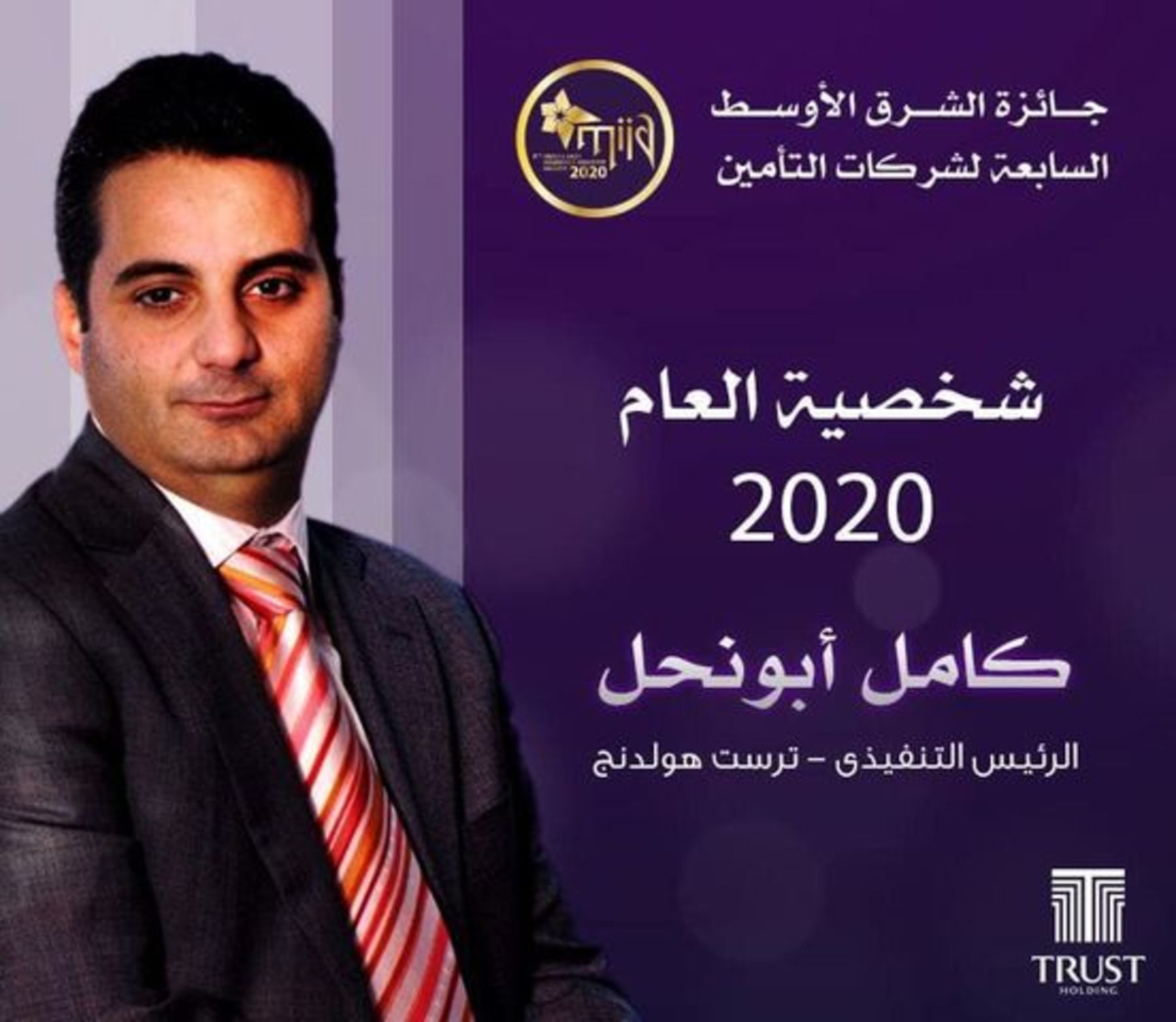 Trust Holdings CEO Kamel AbuNahl is the recipient of the Personality of the Year award
Date: 2020-11-23
Trust Holdings CEO Kamel AbuNahl is the recipient of the Personality of the Year award for his vision and outstanding leadership in sustaining the company's business in the MENA region.

Mr AbuNahl, who has been the CEO of Trust Holdings since 2010 and has over 20 years of experience in managing medium and large (re)insurance companies, is a staunch believer in the importance of strengthening the foundations development, continuous learning and change management. Trust Holdings is a major shareholder of eight companies in the MENA region.

To assure sustainability and long-term viability, Mr AbuNahl plays a pro-active and crucial role in all aspects of business development and management, from operation and finance to ICT and HR.

In the wake of major challenges such as the geopolitical environment in the Middle East and COVID-19, he re-organises and re-engineers the bottom line as a holding company and successfully manoeuvred the company to keep the business afloat by making major shifts in business strategies and policies.

In 2019, he established a new insurance and reinsurance brokers company to support the group companies and offer different services with a view to enhance risk management, recommending risk improvement, consultation, claims handling as well as training. The entity also manages the group life and non-life treaties of the Trust Insurance Companies and assists them with their facultative needs, via a wide-range of well-rated international and regional reinsurers.

Mr AbuNahl has a keen eye on success driven by talent and believes that investment in talent is a must for sustainable growth. He also strongly believes that today's organisations should leverage technology and digitisation to substantially improve their stature and performance and in the process, to position themselves as top-rated companies globally and compete for access to markets.