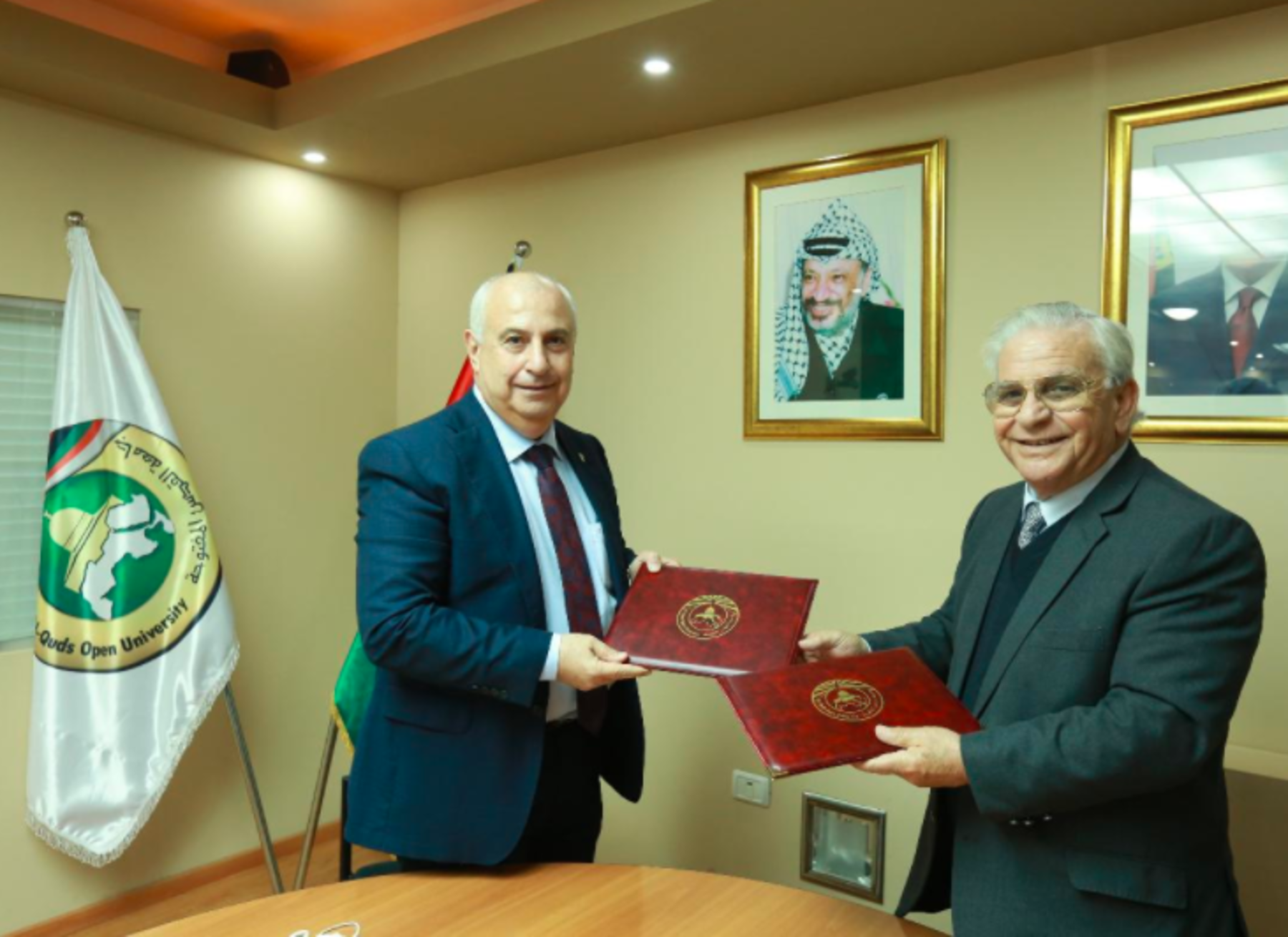 Al Quds Open University signed a MoU with the Insurance Cooperation
Date: 2021-01-03
Al-Quds Open University and the Palestinian Insurance Federation a Memorandum of Understanding signed on Sunday 3-1-2021, aimed at enhancing and developing expertise in the new field of insurance science.
The MoU was signed by the university's president, Prof. Dr.. Younis Amr, and on behalf of the Federation, Chairman of the Board of Directors, Mr. Anwar Al-Shanti.
The signature, which took place at the university presidency office in Ramallah, was attended by: Dr.. Diab Jarrar, Dean of the College of Administrative and Economic Sciences, and Dr. Alaa Al Shakhshir, Assistant President for Follow-up Affairs, and Dr. Emad Al-Houdaly, Assistant President of the University for Public and International Relations and Media Affairs, Mr. Awad Mashal, Head of the Workers Syndicate, and from the Federation of Insurance Companies, Ms. Nasreen El Hanbali, Secretary General of the Federation.